Dumfries & Galloway
Glaisters Farm is located in Dumfries & Galloway, in the South West of Scotland, next to the border with England.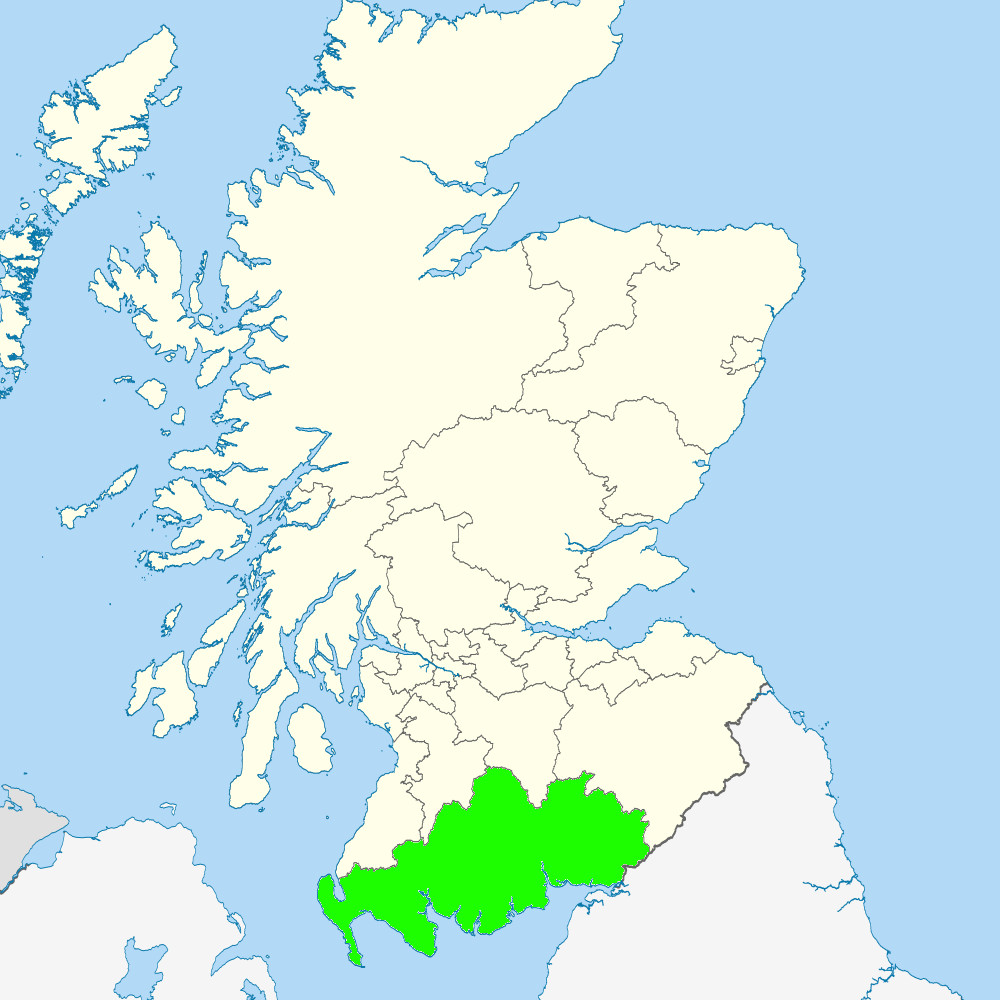 Contains Ordnance Survey data © Crown copyright and database right, CC BY-SA 3.0, via Wikimedia Commons
Glaisters Farm
Glaisters Farm is 30 minutes (18 miles) West of Dumfries in a beautiful rural setting.
It is surrounded by rolling hills, farmland and forests, and ideally located to visit everything Dumfries & Galloway has to offer.
Getting here
Glaisters Farm can be accessed by car via the M6 and A75.
It is approximately a three hour drive from Manchester.
Please note that roads in Scotland, away from towns and cities, are set in beautiful countryside but predominantly unlit.
The property in a remote rural location is only accessible by car, there is no public transport in the vicinity. Amenities such as shops and supermarkets can only be reached by car.